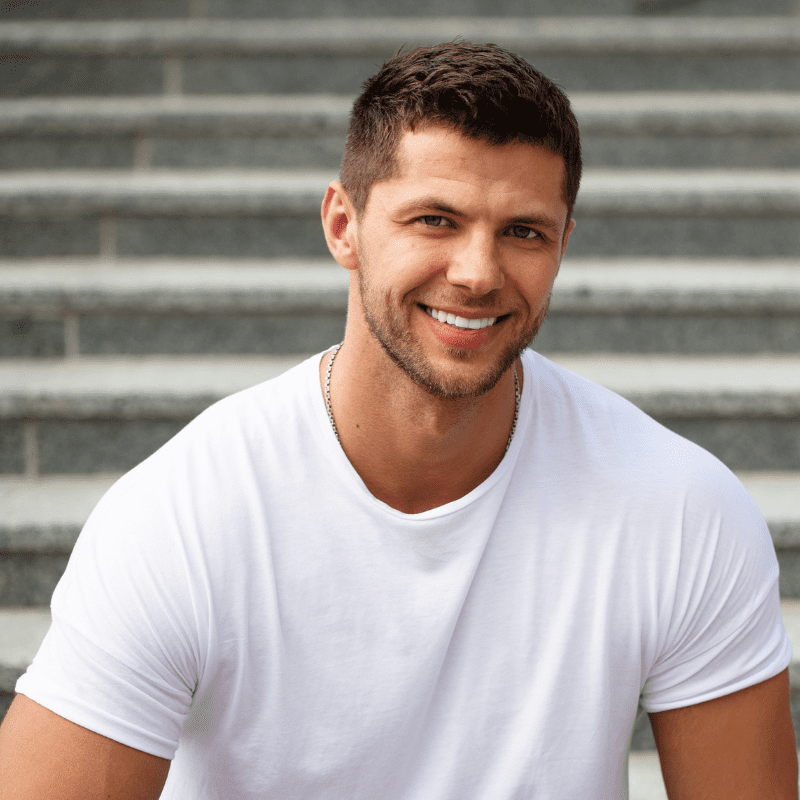 Our job is to educate you and keep you informed on all things Vitamins so that you can make the best choice for you and your body!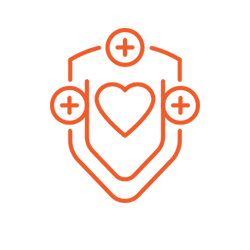 L-Arginine, L-Citrulline, and L-Ornithine
Good for body work outs. May take daily when competing. Great for ED and keeps men 'healthy' for longer.
Tri-Amino injection is a combination of three conditional, non-essential amino acids: L-Arginine, L-Citrulline, and L-Ornithine that can play a critical role in:
Cardiovascular health
Vasodilation (blood flow)
Erectile function
General health and longevity
Amino acids are separated into three categories: essential, nonessential, and conditional.
Essential Amino Acids: Essential amino acids are the amino acids that are present in foods – since the body cannot produce them endogenously.
Nine out of the twenty amino acids necessary for health are essential, but adults need get only eight of them from dietary sources: valine, isoleucine, leucine, lysine, methionine, phenylalanine, threonine and tryptophan. The 9th amino acid is histidine and it is only essential in infants. The body cannot store amino acids, so a regular daily supply of these essential building blocks of protein is needed.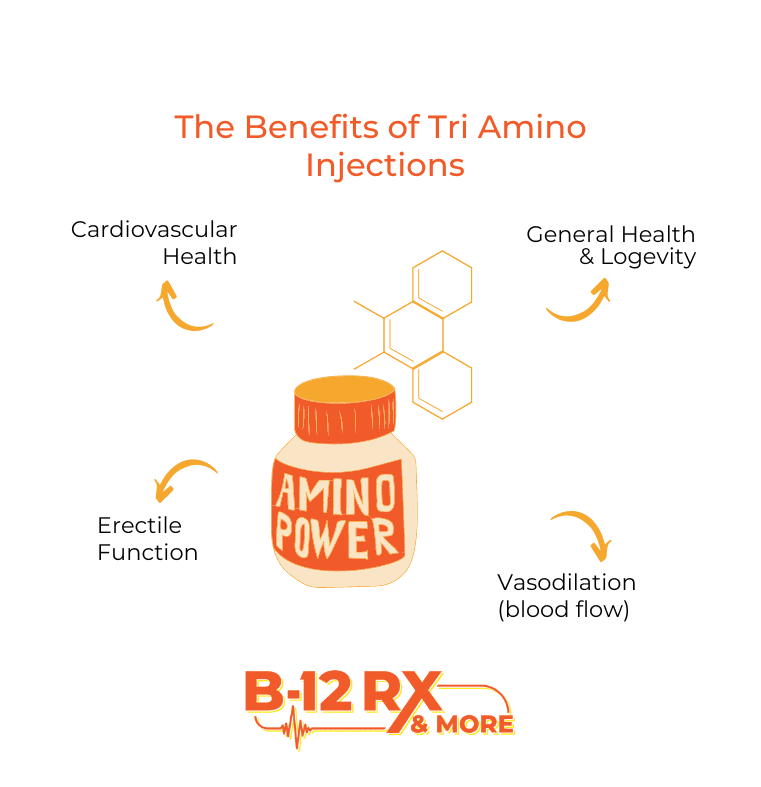 Non-essential and Conditional Amino Acids: Nonessential is a misnomer because these amino acids do fill essential roles. They are considered non-essential because the body can synthesize them, not because they are not essential to health.
Of these eleven non-essential amino acids, eight are referred to as conditional amino acids because when the body is ill or under stress, it may not be capable of producing enough of these amino acids to meet its needs.
The conditional amino acids include; arginine, ornithine, glutamine, tyrosine, cysteine, glycine, proline, and serine.
Amino acids can be used by the body to produce energy, but their primary function is to build proteins. Certain amino acids may also fill non-protein-building functions; such as in the formation of neurotransmitters or hormones.
Each of the body's twenty amino acids has a unique chemical structure that dictates how they'll be utilized. A protein will consist of fifty to two-thousand different amino acids that are linked together in a particular sequence according to specific (genetic) instructions.
Walk ins are always welcome, no appointment needed! We are friendly, knowledgeable, licensed and have nurses on staff to advise and administer the injections. Private and Personal Medical Director provides an annual prescription that we handle directly. Telehealth for more specific weight loss programs available.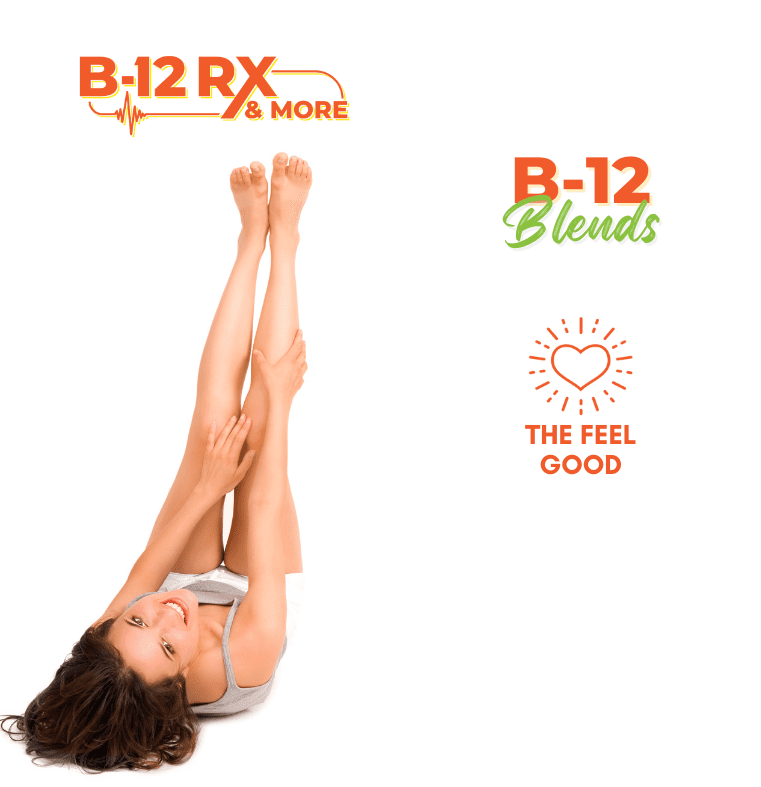 Our goal is to help you live your best life in your best body by providing you the best vitamin options! Our vitamins are pure (non-synthetic), no filler, FDA approved and activated, purchased only from reputable pharmacies with top quality products.