Energy, Health, Vitality & More!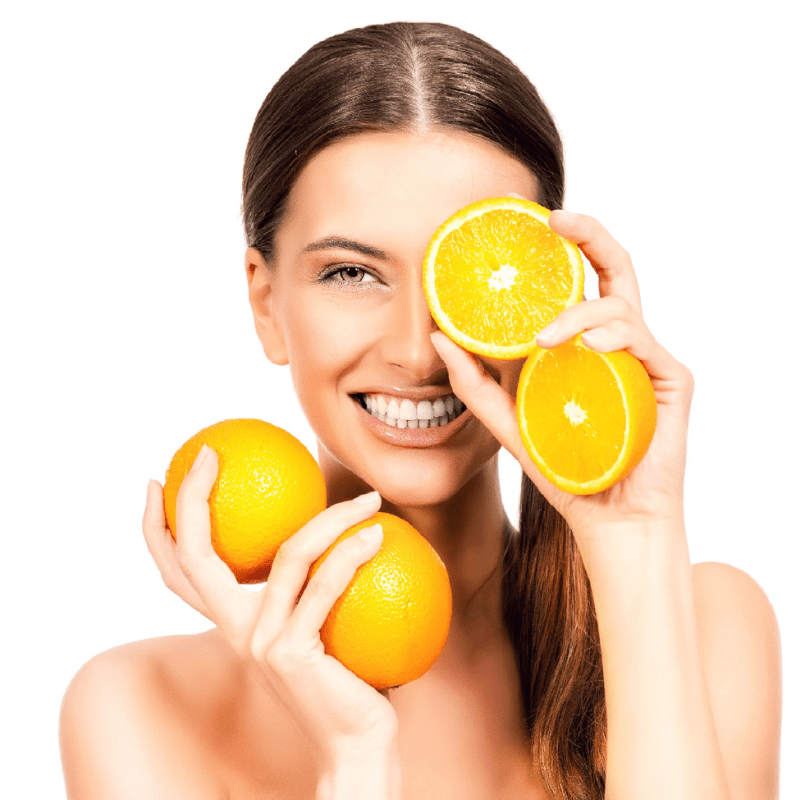 Are you ready to feel better and look amazing? Book an appointment with one of our staff members who are licensed and certified to administer injections.
We Believe in the Best You! B12 RX & More offers only the purest forms of the vitamins your body needs to perform at it's best. Our vitamins are purchased from reputable pharmacies. They are pure (non-synthetic), no filler, FDA approved and activated. This means when they are administered intramuscular or subcutaneous, they immediately enter the blood stream and start to take effect. This is the number one benefit versus taking oral supplements, as they are filled with preservatives and must go through your digestive system, then to your liver, then to your bloodstream, all while breaking down, only to deliver ab out 10% of the labeled dose. This is not to forget that most store-bought vitamins have been known to not list all ingredients on their labels.
Click on any item to Read More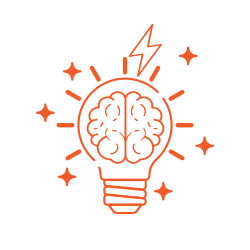 Vitamin B12 has many roles in your body. It supports the normal function of your nerve cells and is needed for red blood cell formation and DNA synthesis. Vitamin B12 may benefit your body in impressive ways, such as by boosting your energy, improving your memory and helping prevent heart disease. It helps to improve your sleep, proper brain and nervous system functions and prevent anemia!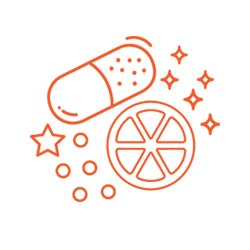 Vitamin C is one of the body's main antioxidants and is required for collagen synthesis. It's involved in many body functions, including formation of collagen, absorption of iron, the proper functioning of the immune system, wound healing, fighting against free radicals and the maintenance of cartilage, bones, and teeth. It helps to reduce the symptoms of the common cold and it brightens skin!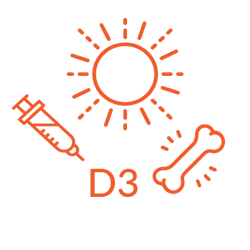 The recommended form of vitamin D is D3 or cholecalciferol. This vitamin aids your body in absorbing calcium, phosphorus and promoting bone growth and health. D3 also boosts other vitamins, when taken together, empowering the body to absorb and utilize them to the max. D3 boosts your mood, aids in weight loss, regulates the immune and the neuromuscular systems.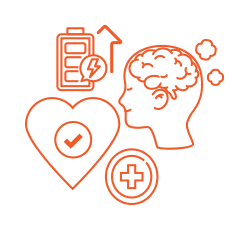 Our B Complex combines B1, B2, B3, B5 and B6 to give you a power pack of essential vitamins your body needs to perform at it's best. B Complex is great for those who are pregnant or nursing, older adults, have medical conditions such as Celiac disease, Cancer, Chrohn's disease, alcoholism, hypothyroidism, anorexia and those who have recently undergone weight loss surgeries. The B's are great for anyone experiencing anxiety or depression!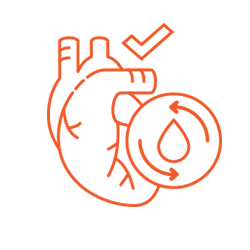 CoQ10 has been shown to help improve heart health and blood sugar regulation, assist in the prevention and treatment of cancer and reduce the frequency of migraines. It could also reduce the oxidative damage that leads to muscle fatigue, skin damage and brain and lung diseases. This is a powerful antioxidant and plays a fundamental role in energy production! COQ10 is a great way to enhance athletic performance and decrease inflammation!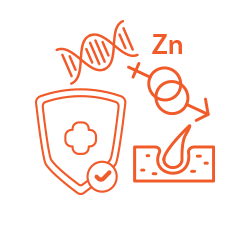 Zinc is an amazing essential nutrient because it is required in immune function, protein synthesis, DNA synthesis, wound healing, growth and development, enzymatic reactions fighting infections! Your body doesn't produce it and we need to keep levels healthy so we must supplement. Grabbing a quick Zinc shot is the fastest, simplest, most effective way to do this! Zinc is actually the second most abundant mineral in your body, right after iron!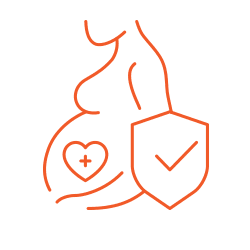 Folic acid is used to treat or prevent certain anemias caused by poor diet, pregnancy, alcoholism, liver disease, certain stomach/intestinal problems, kidney dialysis, or other conditions. This medication helps to relieve symptoms such as unusual tiredness and diarrhea that can occur with these types of anemias.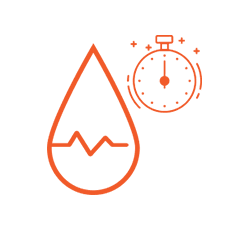 Magnesium is an excellent way to boost exercise performance, combat depression, support healthy blood sugar levels, promote heart health, prevent migraines, improves PMS symptoms and has great anti-inflammatory benefits! This vitamin alone packs a punch! It also aids in combatting Type 2 Diabetes, improves sleep and reduces anxiety symptoms.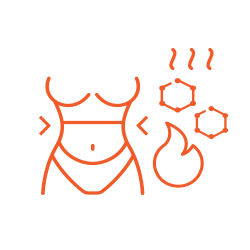 The Fat Burner" when used in conjunction with B12, D3 or B Complex you can boost losing those unwanted pounds quickly! These help the body to metabolize fat quicker, burn it faster into an energy source, remove toxins from the liver, reduce fat storage areas and increase energy. With a healthy lifestyle, this amino acid blend will accelerate your weight loss.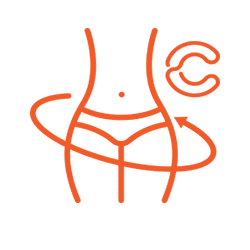 Lipo-C is a custom formulated lipotropic injection used to promote body fat reduction and preserve lean muscle tissue. They can also boost metabolism and support proper hormone function and a healthy immune system. Lipotropic injections can be used to maintain healthy liver function and protect the liver from disease.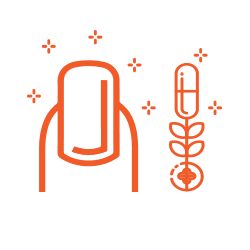 People often take biotin supplements to nourish their hair, nails and skin, although strong evidence for these benefits is lacking. Biotin serves an essential role in fatty acid synthesis, glucose formation and amino acid metabolism. Biotin is essential for carbohydrate and fat metabolism and regulates gene expression and blood sugar levels.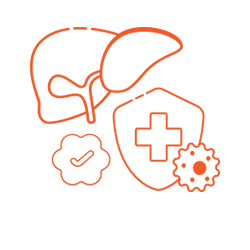 Glutathione benefits are endless! The anti-oxidant benefits alone are to be highly regarded. It aids in reducing oxidative stress, which levels too high can lead to multiple diseases such as diabetes, cancer and rheumatoid arthritis. Glutathione is extremely beneficial for those who drink alcohol or have nonalcoholic fatty liver disease. This vitamin reduces cell damage and removes toxins from the liver. It also helps to reduce alcohol withdrawal symptoms.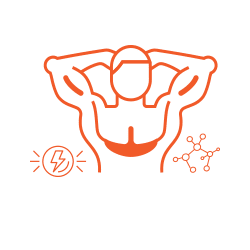 Our Amino Blend provides the body with essential amino acids needed for breaking down food, producing hormones, stimulating hair, nail and skin growth, regulating your digestive system and providing energy. This combination increases blood flow, which increases stamina and sex drive. Amino Blend will provide mental clarity, memory support, better mood, better sleep & a healthy gut!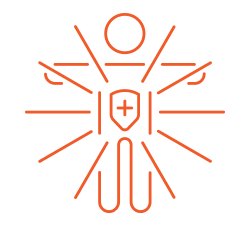 If health is wealth than you really can't afford to miss out on this incredible valuable super vitamin combo. With Trim Immune you can get fully protected while preventing illness and supporting optimal health! This Single Shot has all you need to fend off the seasonal and environmental yucks! Combining VITAMIN C, GLUTATHIONE and ZINC, you'll be feeling your best and defending your immune system!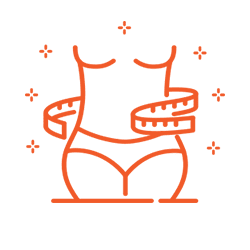 Semaglutide injection (2.4 mg once weekly) for chronic weight management in adults with obesity or overweight with at least one weight-related condition (such as high blood pressure, type 2 diabetes, or high cholesterol), for use in addition to a reduced calorie diet and increased physical activity.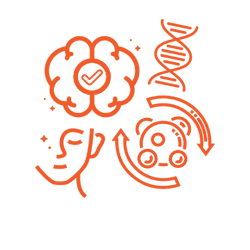 This Single Shot combines Magnesium, Zinc, Copper, Manganese and Selenium.  This wonderful vitamin combo supports your immune system, creates healthy red blood cells, healthy nerve cells, beautiful skin and promotes aging gracefully. It will have you looking young and fabulous while feeling healthy and amazing at any age!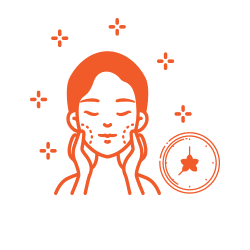 The Mother of All Vitamins! This beauty does it ALL! Reverses aging from the inside out, improves memory and focus, fights fatigue, promotes healthy brain functions, slows cognitive decline, protects your cells from stress and damage, increases physical energy levels, repairs and protects our DNA, increase metabolism and so much more!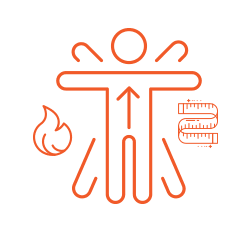 This vitamin provides great weight loss benefits. It helps to increase endurance, enhance weight loss, prevent muscle damage, increase fat burning, boost brain functions and regulates blood sugar levels. It is a wonderful anti-oxidant that aids in increasing energy levels as well as helping you recover after a workout.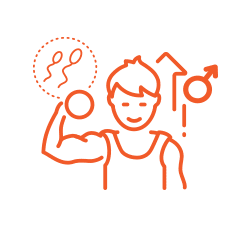 This vitamin has enormous benefits! It supports heart health, reduces chest pain, helps build muscle, heals wounds and improves male fertility. It aids in reducing high blood pressure, preventing heart disease, treats ED, reducing risk of type 2 diabetes and improving athletic performance. It has been shown to alleviate anxiety and improve breathing in those with illnesses affecting the respiratory system.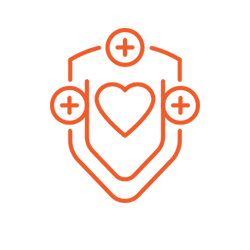 Good for body work outs. May take daily when competing. Great for ED and keeps men 'healthy' for longer. Tri-Amino injection is a combination of three conditional, non-essential amino acids: L-Arginine, L-Citrulline, and L-Ornithine that can play a critical role in: Cardiovascular health, Vasodilation (blood flow), Erectile function as well as General health and longevity.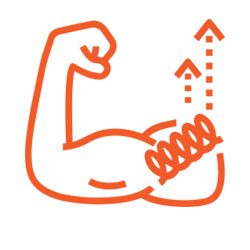 Sermorelin is not HGH, it is a growth hormone secretagogues (GSHs) which is a class of molecules that stimulates the secretion of GH from the pituitary gland. There are many benefits to restoring your HGH levels. The decline in human growth hormone levels is associated with several aging symptoms such as a lower energy level, lower libido, decreased muscle mass, increased body fat, a slower metabolism, aging skin signs, and more.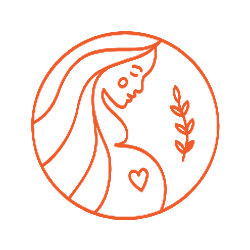 If you are among the thousands upon thousands of women who cannot stomach the idea of taking a prenatal vitamin daily, we have the answer for you! We are delighted to have a new Mommy & Me Blend that contains all the recommended vitamins and support for your growing baby.
We help you take control of your health and energy with amazing blends of powerful, essential vitamins & minerals!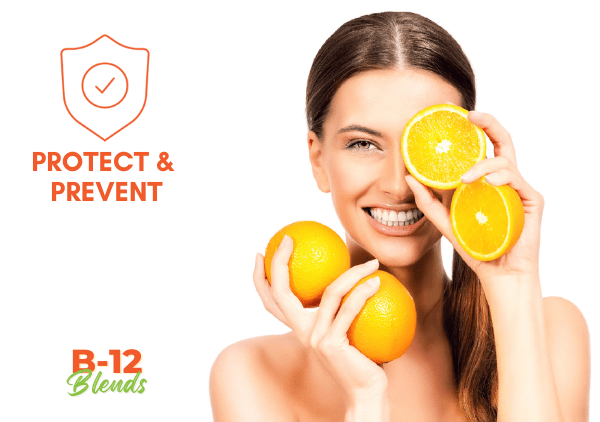 B-12 Blends
Protect & Prevent
The perfect blend to boost your immune system and not only protect you but prevent illness while giving you extra healthy body benefits! Vitamin C, Zinc, D3, Glutathione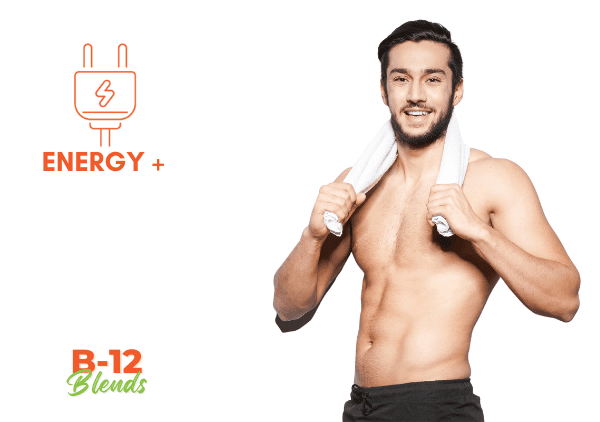 B-12 Blends
Energy +
It's time to take your fitness lifestyle to the next level with more energy, better performance and faster recovery! Amino Blend, Lipotropic, B Complex, B12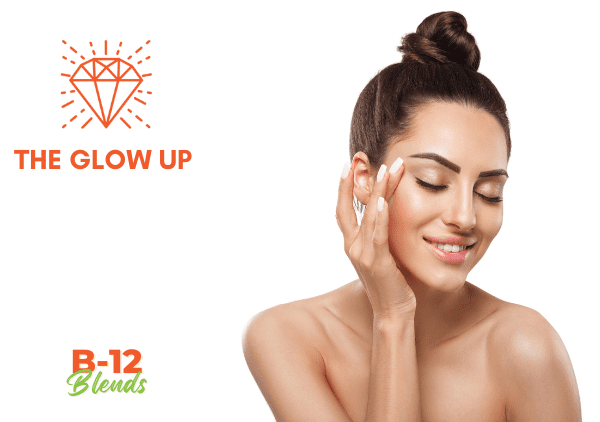 B-12 Blends
The Glow Up
Self Love is easier than you think and it looks like healthy, young, bright, beautiful and glowing skin, hair, nails and body! Glutathione, Vitamin C, Biotin, Zinc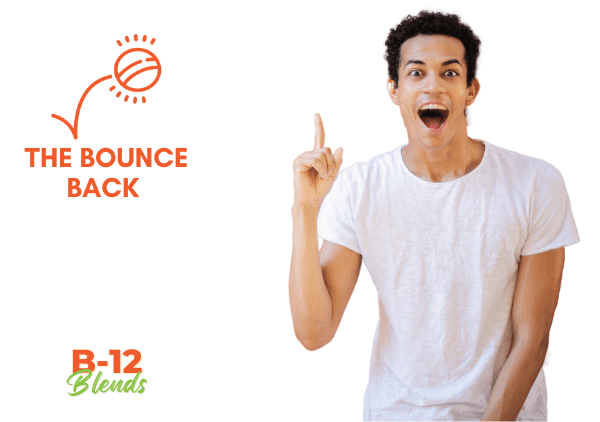 B-12 Blends
The Bounce Back
When life knocks you down & you need a powerful boost of energy, recovery, repair & regeneration to get back into your best, this is it! NAD+, Glutathione, B-Complex, B12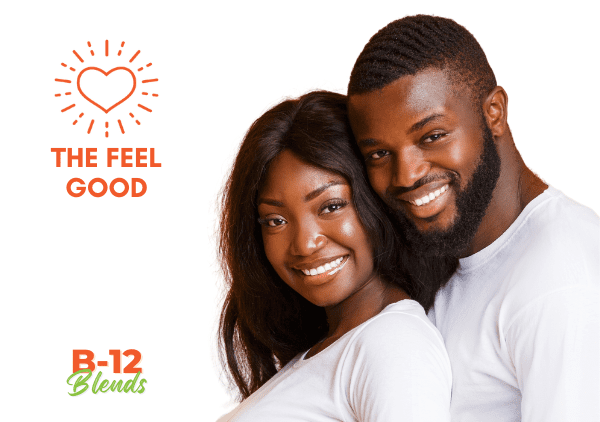 B-12 Blends
The Feel Good
We all want to feel good, look great and enjoy vitality, good health, wellness and the energy to thrive fully in every moment! D3, Magnesium, COQ10, B12, B-Complex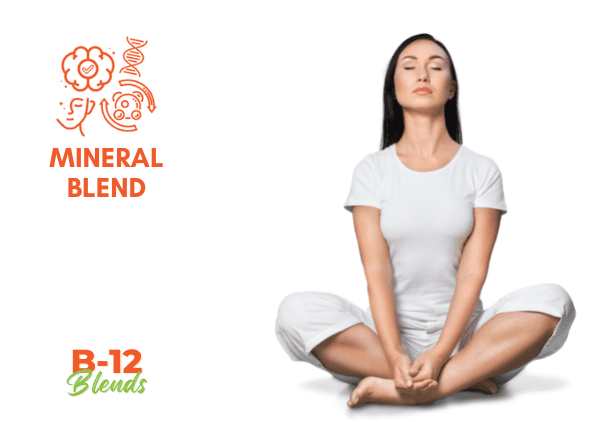 B-12 Blends
Mineral Blend
Forget aging gracefully let's talk about looking young and fabulous while feeling healthy and amazing at any age! Magnesium, Zinc, Selenium, Manganese, Copper
"I work a lot and oftentimes felt tired and sluggish but now I feel amazing and totally recommend B-12 RX and More to everyone. My only regret was that I didn't start taking these injections sooner. I feel ten years younger and ready to tackle all my goals! Thank you!"
"The B-12 RX products are exactly what I needed to get back into working out and living a healthy lifestyle. I now have more energy to hit the gym daily, build muscle and recover quicker. I feel younger, stronger and healthier than ever in spite of my age! Thank you!"
"For the last couple of years I have been feeling down, low energy, depressed and unable to focus or exercise. I had no idea how easy it was to turn my life around until I discovered B-12 RX! They offer amazing products, great customer service & affordable prices!"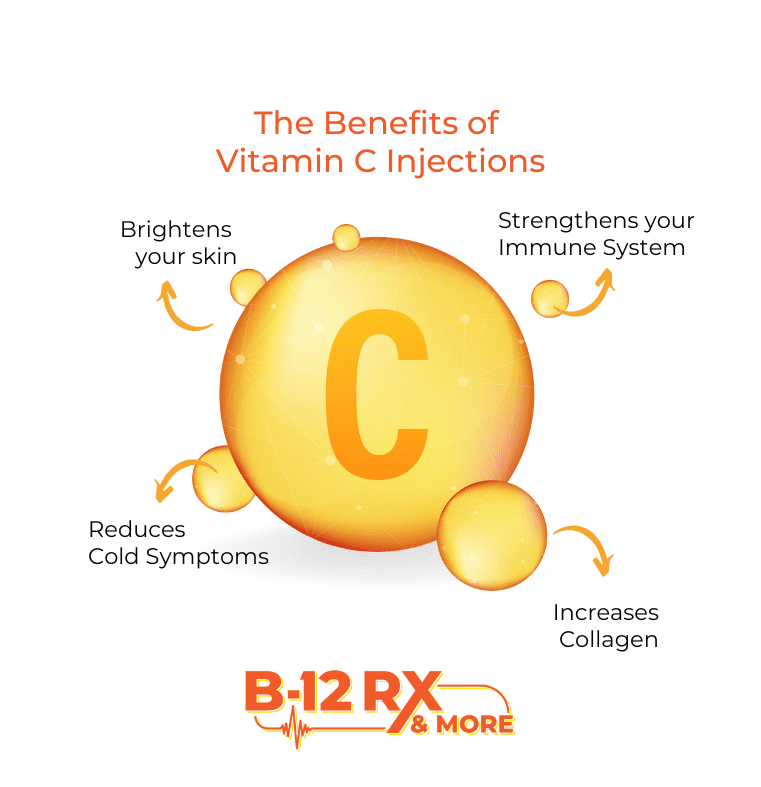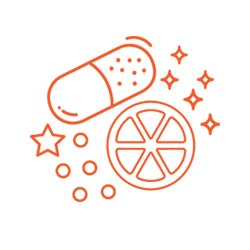 Our goal is to help you live your best life in your best body by providing you the best vitamin options! Our vitamins are pure (non-synthetic), no filler, FDA approved and activated, purchased only from reputable pharmacies with top quality products.