Our job is to educate you and keep you informed on all things Vitamins so that you can make the best choice for you and your body!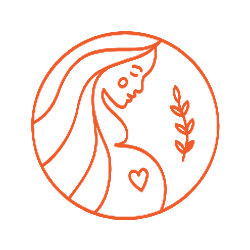 Healthy Mommy, Healthy Baby
If you are among the thousands upon thousands of women who cannot stomach the idea of taking a prenatal vitamin daily, we have the answer for you! We are delighted to have a new Mommy & Me Blend that contains all the recommended vitamins and support for your growing baby. We have combined Vitamin C, B12, Biotin (B7), D3, Folic Acid, Zinc & B Complex to provide you with the healthiest and easiest way to have the recommended intake and (saved the best for last) you only have to do it once every few weeks, not daily!
No more pills with fillers and preservatives ~ this is 100% of the vitamin immediately absorbed and utilized for you and baby.
A healthy diet is the best way to get the vitamins and minerals you need. But during pregnancy you might fall short on key nutrients. If you're pregnant or hoping to conceive, prenatal vitamins can help fill any gaps.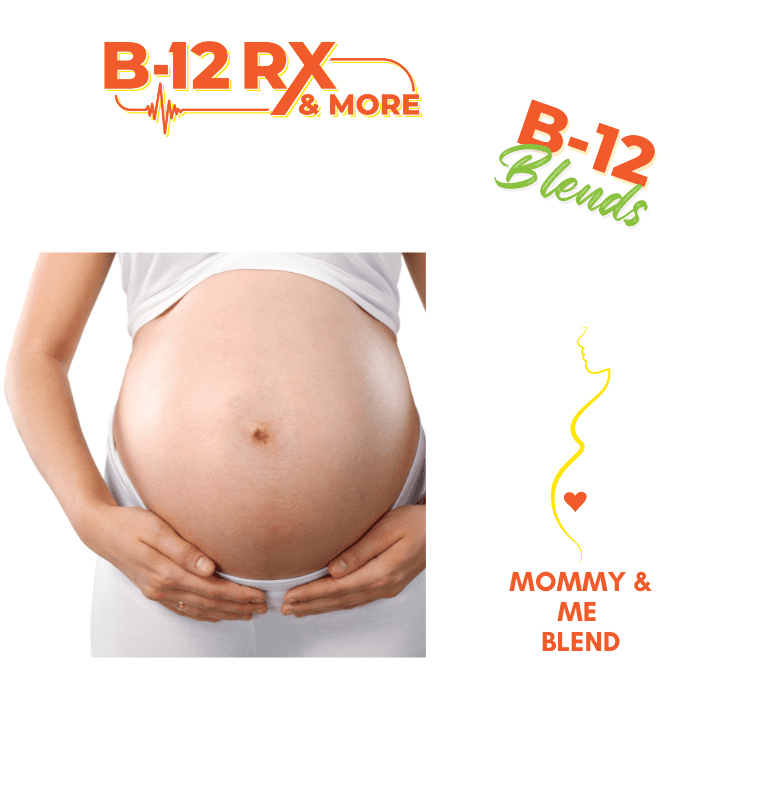 Why are prenatal vitamins important?
During pregnancy, you need more vitamins and minerals than usual. Here's why:
Folic Acid helps prevent neural tube defects. These defects are serious abnormalities of the fetal brain and spinal cord. Ideally, you'll begin taking extra folic acid at least 3 months before you become pregnant.
Vitamin C helps to aid in iron absorption & retention. Iron supports the development of the placenta and fetus. Iron helps your body make blood to supply oxygen to the fetus. Iron also helps prevent anemia, a condition in which blood has a low number of healthy red blood cells.
B12 assists in preventing major birth defects, improves mood and fights depression & supports healthy hair, skin and nails.
Biotin helps the body to regulate blood sugar levels, aids in lowering cholesterol and support healthy nervous, cardiovascular and digestive systems.
D3 aids your body in absorbing calcium, phosphorus and promoting bone growth and health.
Zinc supports development of reproductive organs, supports healthy pregnancy, regulates blood sugar & promotes healthy growth and development. Your body doesn't produce it and we need to keep levels healthy so we must supplement.
B Complex is a power pack of B vitamins including B1, B2, B3, B5 and B6. Read more about all of the benefits of this powerhouse on the product page. There are just too many to list here!
Walk ins are always welcome, no appointment needed! We are friendly, knowledgeable, licensed and have nurses on staff to advise and administer the injections. Private and Personal Medical Director provides an annual prescription that we handle directly. Telehealth for more specific weight loss programs available.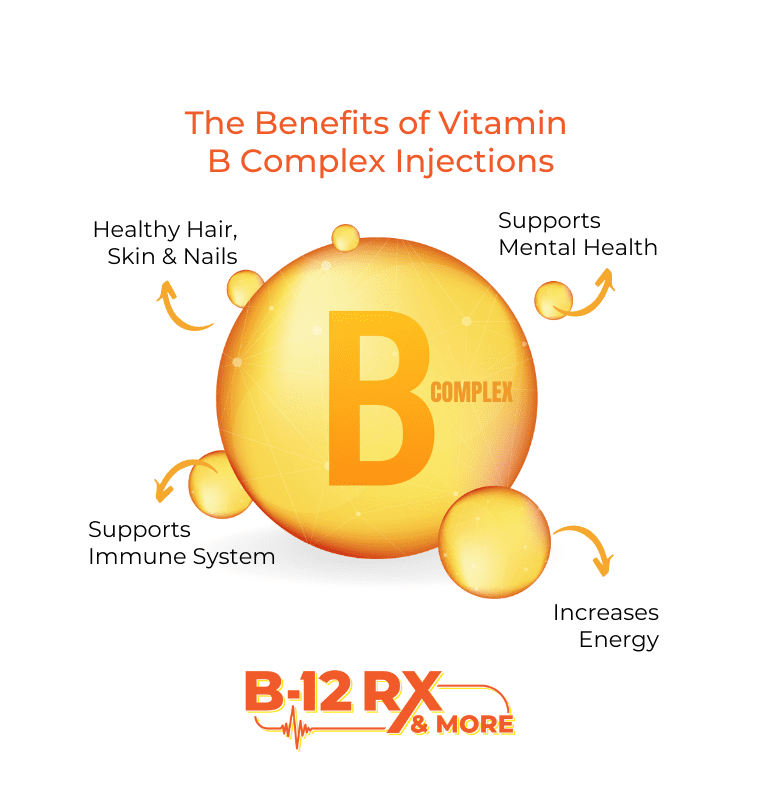 Our goal is to help you live your best life in your best body by providing you the best vitamin options! Our vitamins are pure (non-synthetic), no filler, FDA approved and activated, purchased only from reputable pharmacies with top quality products.