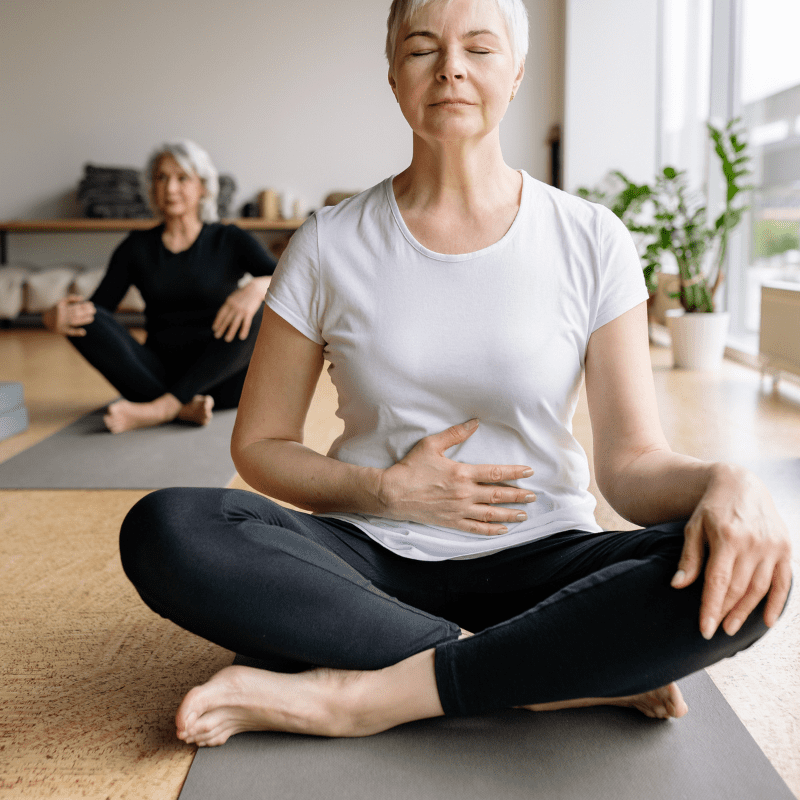 Our job is to educate you and keep you informed on all things Vitamins so that you can make the best choice for you and your body!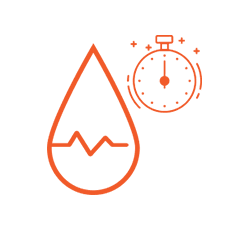 Magnesium is an excellent way to boost exercise performance, combat depression, support healthy blood sugar levels, promote heart health, prevent migraines, improve PMS symptoms and has great anti-inflammatory benefits! This vitamin alone packs a punch! It also aids in combatting Type 2 Diabetes, improves sleep and reduces anxiety symptoms.
Magnesium is essential for maintaining good health and plays a key role in everything from exercise performance to heart health and brain function. Magnesium plays many crucial roles in the body, such as supporting muscle and nerve function and energy production. Magnesium helps the body relax. This nutrient reduces stress and helps you sleep longer.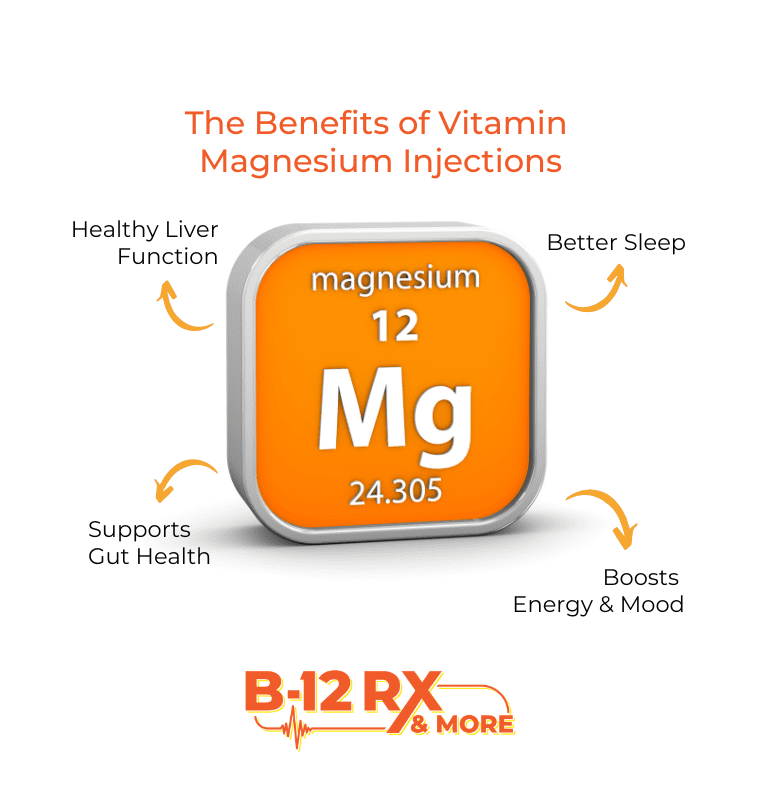 If you are dealing with:
Muscle cramps
Headaches
Poor concentration
Nervousness or anxiety
Muscle cramps
Frequent UTI's
Cardiovascular issues
High blood pressure
Do you drink alcohol?
Magnesium Benefits:
Boosts energy and mood
Promotes better sleep
Gut health
Boost exercise/performance
Aids in fighting type 2 diabetes
Lower blood pressure
Anti-inflammatory benefits
Reduces insulin resistance
Aids in alcohol withdraw symptoms
Supports healthy liver function
Walk ins are always welcome, no appointment needed! We are friendly, knowledgeable, licensed and have nurses on staff to advise and administer the injections. Private and Personal Medical Director provides an annual prescription that we handle directly. Telehealth for more specific weight loss programs available.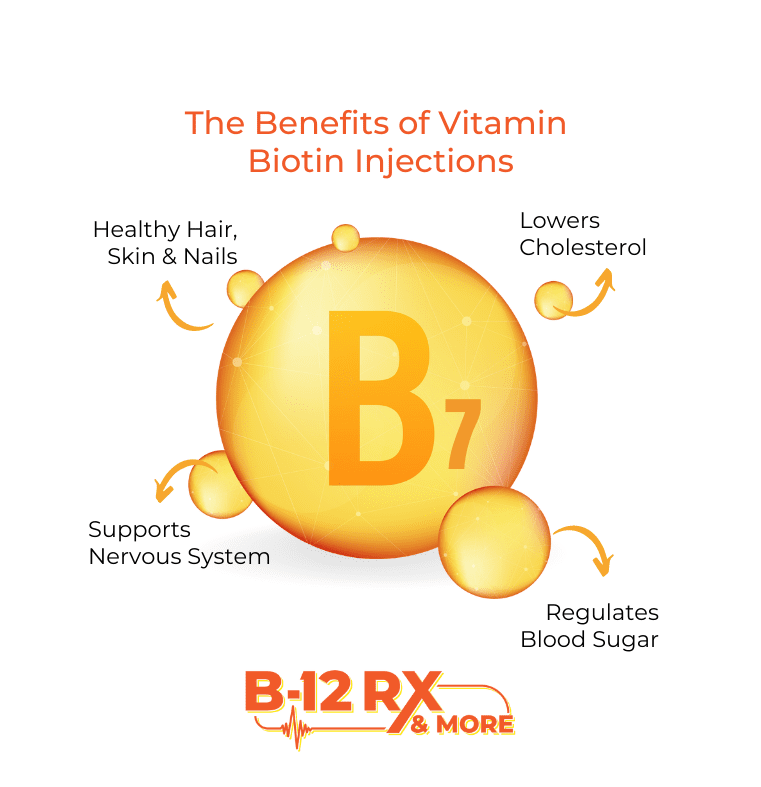 Our goal is to help you live your best life in your best body by providing you the best vitamin options! Our vitamins are pure (non-synthetic), no filler, FDA approved and activated, purchased only from reputable pharmacies with top quality products.