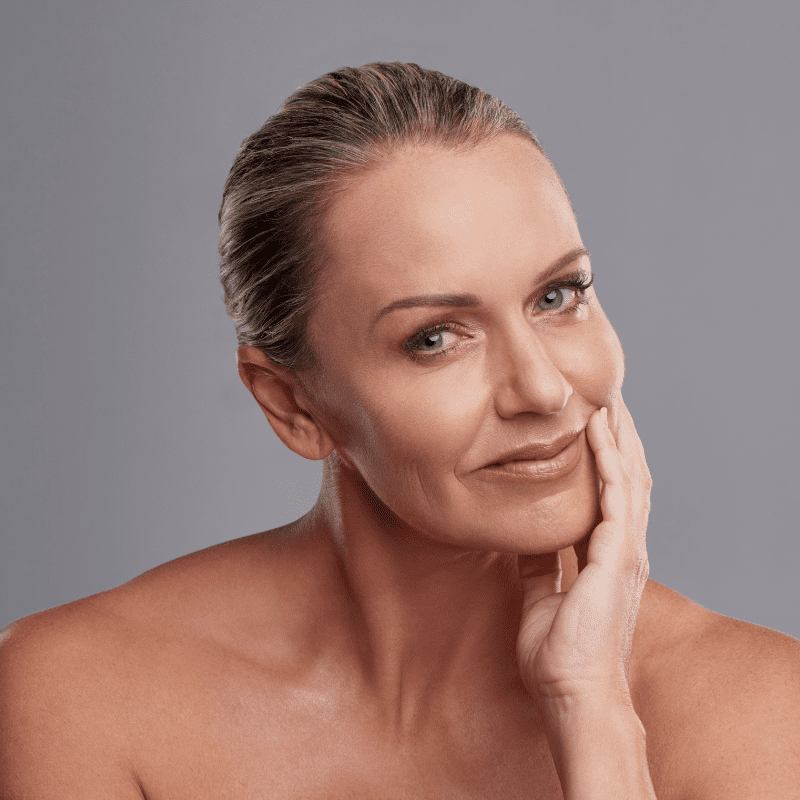 Our job is to educate you and keep you informed on all things Vitamins so that you can make the best choice for you and your body!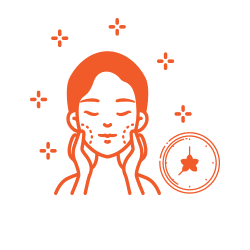 Nicotinamide Adenine Dinucleotide
The Mother of All Vitamins! This beauty does it ALL!
Reverses aging from the inside out, improves memory and focus, fights fatigue, promotes healthy brain functions, slows cognitive decline, protects your cells from stress and damage, increases physical energy levels, repairs and protects our DNA, increase metabolism and so much more!
Studies have shown that NAD+ can aid in the regeneration of opiate receptors, reducing cravings and softening the effects of withdrawals. This can lead to reduced substance dependence and faster addiction recovery.
Our body slows its production as we age, therefore we need to supplement to continue its amazing benefits. The decline causes issues such as neurodegeneration in the brain, vascular inflammation, increased fat storage in our liver, increased fat storage in that troublesome tummy area, insulin resistance and fatigue, muscle loss and more!
NAD+ can help boost energy levels and improve reaction times, which are essential for peak athletic performance. Supplementing NAD+ as part of a wellness or exercise routine may help develop muscles during workouts, as well as assist in muscle recovery and repair post-workout.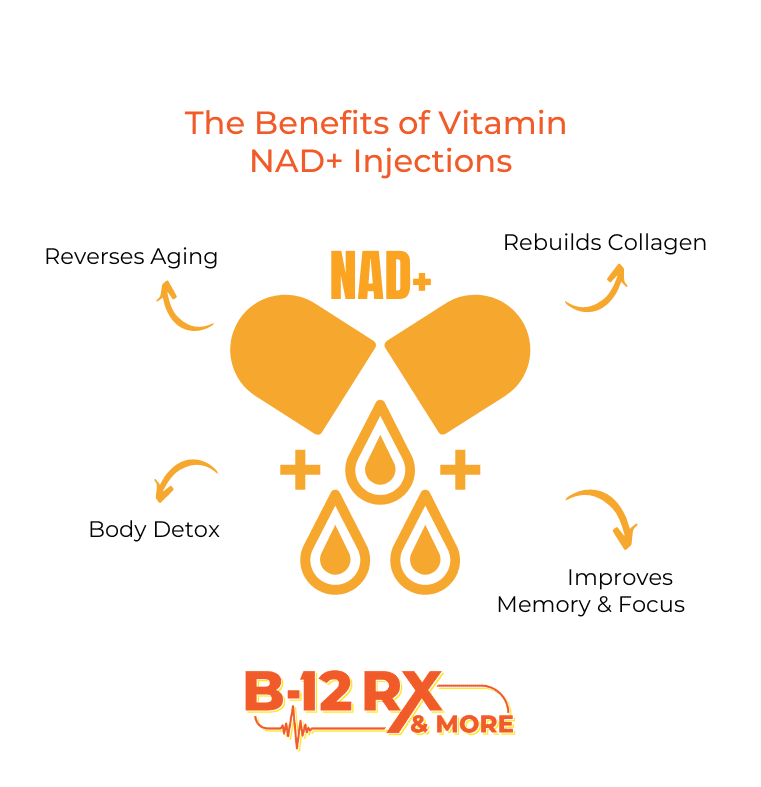 If you are dealing with:
Alcohol and opiate addictions
Poor memory
Loss of focus
Rapid aging
Loss of collagen
Insulin concerns
Poor metabolism
Chronic fatigue
Inflammation
Alzheimer's Disease
 NAD+ Benefits:
Reverses aging
Rebuilds collagen
Detox treatment for alcohol and opiates
Improves memory and focus
Repairs and protects DNA
Reverses insulin resistance
Improves metabolism
Improves neurodegenerative disease
Slows cognitive decline
Regenerates cells
Promotes healthy brain function
Walk ins are always welcome, no appointment needed! We are friendly, knowledgeable, licensed and have nurses on staff to advise and administer the injections. Private and Personal Medical Director provides an annual prescription that we handle directly. Telehealth for more specific weight loss programs available.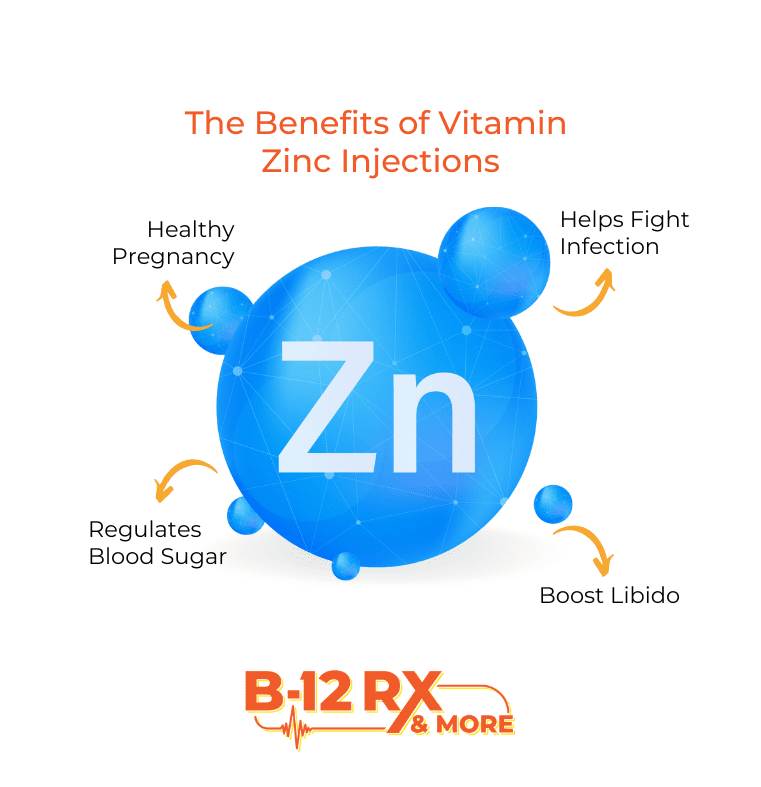 Our goal is to help you live your best life in your best body by providing you the best vitamin options! Our vitamins are pure (non-synthetic), no filler, FDA approved and activated, purchased only from reputable pharmacies with top quality products.