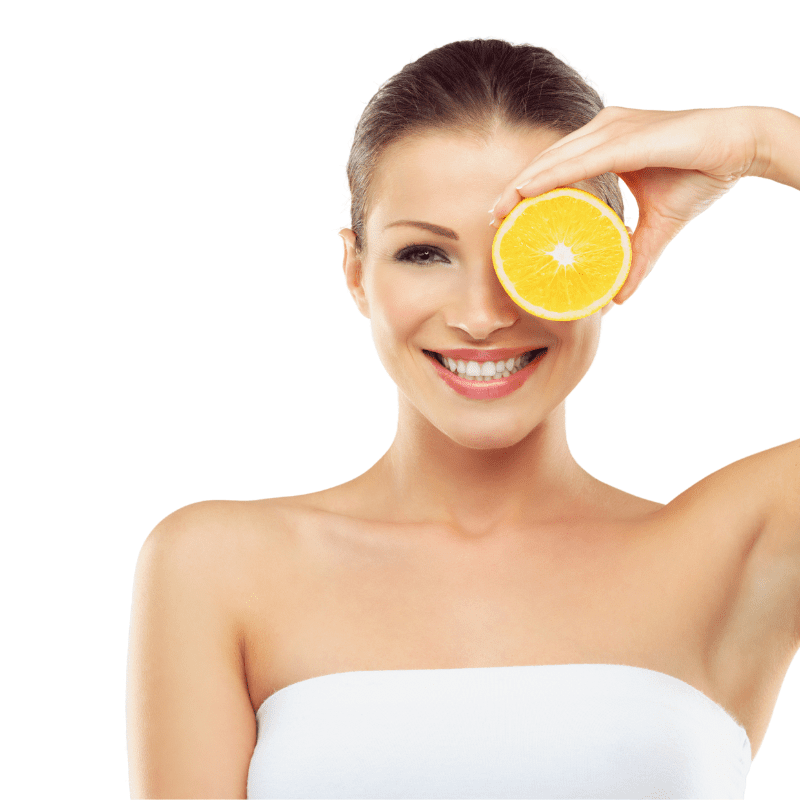 Our job is to educate you and keep you informed on all things Vitamins so that you can make the best choice for you and your body!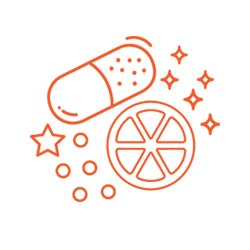 Vitamin C is one of the body's main antioxidants and is required for collagen synthesis. It's involved in many body functions, including formation of collagen, absorption of iron, the proper functioning of the immune system, wound healing, fighting against free radicals and the maintenance of cartilage, bones, and teeth. It helps to reduce the symptoms of the common cold and it brightens skin!
Studies have shown it helps to lower blood pressure, lower the risk of heart disease, may reduce blood uric acid levels aiding in preventing gout attacks. Iron deficient? Vitamin C is exactly what you need!
Dementia is a broad term used to describe symptoms of poor thinking and memory. Vitamin C is a power antioxidant and low levels have been linked to impaired ability to think and remember. This is a great tool to combine with B12 to enhance your mental clarity.
Our Vitamin C is preserved and tapioca based.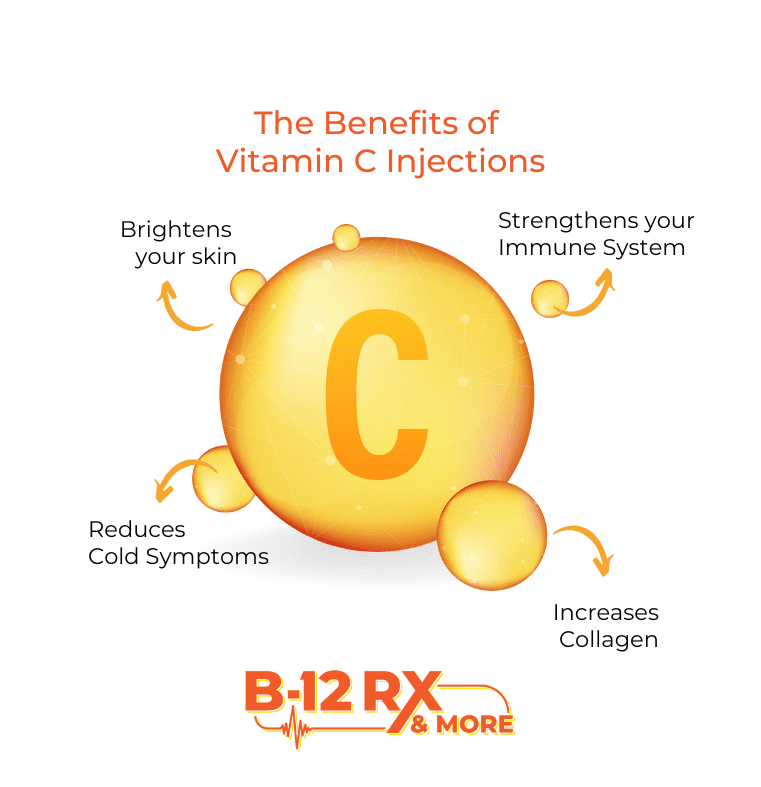 If you are dealing with:
Anemia
Easy to Bruise
Low Iron
Bleeding Gums
Feeling sick?
Poor Immune System
Heart Health Issues
Poor Gum Health
Vitamin C Benefits:
Build Immune System
increase Collagen
Antioxidant
Brighten skin
Aid in iron absorption
Fight free radicals
Reduces symptoms of the common cold
Walk ins are always welcome, no appointment needed! We are friendly, knowledgeable, licensed and have nurses on staff to advise and administer the injections. Private and Personal Medical Director provides an annual prescription that we handle directly. Telehealth for more specific weight loss programs available.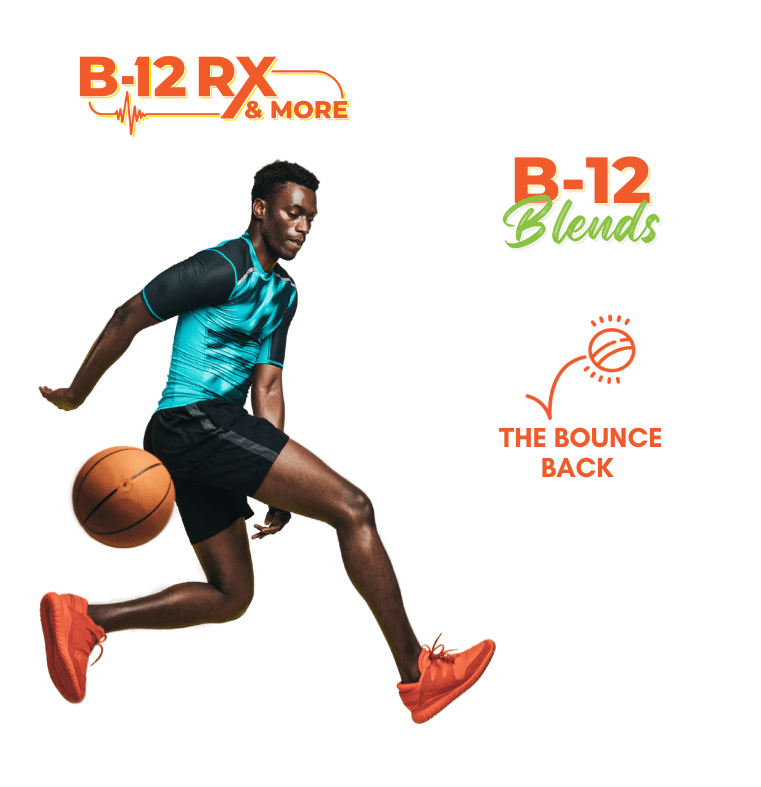 Our goal is to help you live your best life in your best body by providing you the best vitamin options! Our vitamins are pure (non-synthetic), no filler, FDA approved and activated, purchased only from reputable pharmacies with top quality products.